As 2017 comes to a close, I reflect on my past years success. I am forever grateful to those that trusted in me and my team to help them reach their goal of selling a home or buying a new home. This year, we helped many first time home owners purchase their very first home. FHA loans have been a wonderful source for first time buyers. The limits for 2018 has increased which we know we will be able to help even more home owners. We saw many clients sell and retire away from the Inland empire and in some cases out of California. We will miss these dear and near to our hearts but thankful for the time we got to know these wonderful people. Many come into our lives for a short time but stay in our hearts forever and I am always sad to see them leave. This year, we had the most move up buyers. We helped many sell their smaller homes and move up to larger homes. Such a thrill to see these growing families and sometimes just couples moving into a spacious new home. We also helped many 'downsize' selling their homes and moving into smaller homes and properties. I love helping all the people in all circumstances. Many horse properties sold and purchased. I even helped move some of the horses.
Home ownership is still the single best investment anyone can make. We can still write off our mortgage interest (up to $750,000 loan) and up to $10,000 of property taxes. More importantly home ownership provides security and stability. You will not be asked to move because your landlord wants to move back to their old home or have a fear of a lease not being renewed or rent going up. The Steeber Real Estate group knows all too well how important being a homeowner is. We all own our own homes and investment properties. We love what we do because we believe in it. We love the smiles on the faces as we hand over the new keys. We love our clients as they become our neighbors and friends.

A special Thank You to all those that trusted in us to make 2017 the year of your dream. We look forward to helping even more families with home ownership in 2018.
Selling your home or buying a new one, we are the Team that can help!
Thank you and God Bless you in 2018!
Michele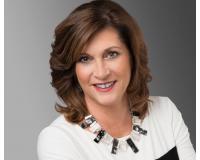 Michele has been a licensed Real Estate Agent since 1989. Michele is a seasoned Realtor who has sold over $100 million dollars worth of real estate. She has helped buyers, sellers, investors and shor....